Lower School
Welcome to our Lower School, where our Reception to Year 2 children learn in a nurturing and warm environment.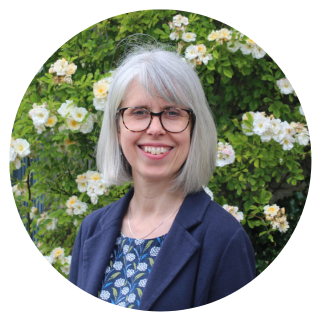 The classrooms are all beautifully-resourced, with Reception also benefitting from their own outside learning area, inviting exploration and discovery.
Our form teachers, supported by teaching assistants, deliver a well-rounded curriculum that encompasses a range of subjects. Additionally, our children benefit from specialist teaching in French, Music, and Physical Education. Year 1 and 2 children also enjoy a weekly computing lesson with our specialist IT teacher, and all children have access to School iPads, which enhances their learning experience.
With a low staff-to-pupil ratio, we forge deep connections with each child, ensuring a thorough understanding of their unique strengths and challenges. We provide the necessary support and appropriate challenges as they grow into confident learners, fostering their growth in a supportive and engaging environment.
We believe in nurturing the creative spirit within our children. From Year 1 onwards, the children have the opportunity to join the Lower School choir and embark on music lessons, exploring a variety of instruments. Speech and language classes further enhance their confidence, preparing them to showcase their progress in our exciting array of shows and assemblies throughout the year.
Learning goes beyond the classroom with a variety of trips, visiting places such as Godstone Farm, Gatton Park, a Victorian classroom, and Arundel Castle. Our school grounds and sports field provide ample opportunities for outdoor learning, fostering a love for nature and the outdoors. Throughout the year, we also arrange theatre company visits, immersing our children in the magic of the performing arts. Our annual Theme Week is another highlight, where our children enjoy a week of off-curriculum themed activities, sparking their imagination and creativity.
We take immense pride in the nurturing and family-like environment we create within the Lower School. The Year 6 children serve as inspiring role models, visiting the younger children daily as their "class reps," fostering a sense of community and support.
Guiding the Lower School years is our dedicated Head of Lower School, Mrs Yarde. She works closwely with Miss Rule, our Head of Nursery & Early Years, to ensure a seamless transition from the Early Years Foundation Stage to the Lower School curriculum, providing a strong foundation for future growth and development.
For a more in-depth understanding of our Lower School curriculum, we invite you to explore the Curriculum area of our website.
Mrs Fiona Yarde
Head of Lower School
---
"Children make rapid progress" ISI - March 2023​
---
"I was absolutely blown away by how well behaved, polite, kind and considerate all of the children were. A real credit to the school. It's so lovely to see first-hand what a wonderful group of young people Micklefield are helping to develop. We as a family feel very fortunate to be a part of the Micklefield community." - Parent - December 2022
---