Results & Destination Schools
One of our key aims at Micklefield is to prepare every child for the next stage of their educational journey. We are very proud of our strong results each year, particularly our scholarship record.
This year our Year 6 children received:
| | |
| --- | --- |
| 69 offers | to eight local independent senior schools |
| 29 scholarships | offered from five local independent senior schools |
| 49% of leavers | received at least one scholarship from a senior school of their choice |
| 100% of leavers | accepted a place at a senior school of their choice |
---
Our Approach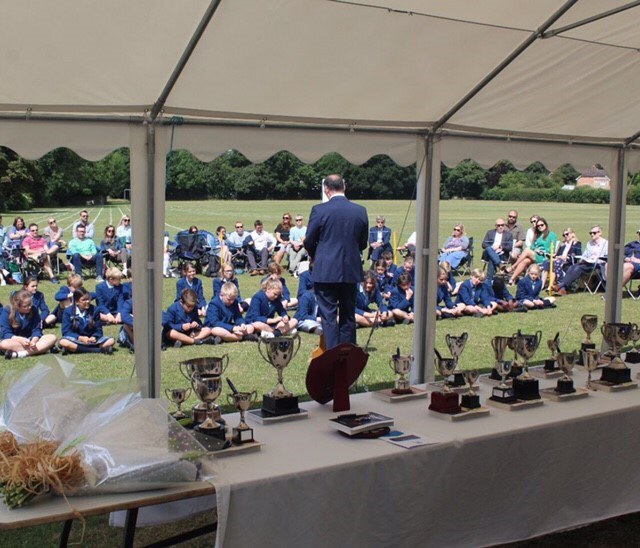 We will work together with you to find the best choice of senior school for your child, the one in which they will most thrive.
Individual parent meetings to offer guidance and options after Micklefield will be held with the Headmaster and Deputy Head of Upper School in the Spring term of Year 5 as well as support and advice on scholarship applications from our specialist teaching team.
We have excellent relationships with many top independent senior schools including Box Hill, Caterham, Dunottar and Reigate Grammar. This, combined with a strong programme of support and preparation for the 11+ exams, ensures that we can help children to gain a places at the school of their choice.
In the past few years, our children have moved on to 13 independent schools in the area with many achieving scholarships for academics, music, sport and art.
Please see the tables below for more information on the scholarship and senior school offers in the past five years.
| | 2020 | 2021 | 2022 | 2023 |
| --- | --- | --- | --- | --- |
| Numbers of pupils | 32 | 36 | 33 | 39 |
| Offers | 61 | 59 | 50 | 69 |
| Scholarships | 20 | 30 | 23 | 29 |
| | | | | | |
| --- | --- | --- | --- | --- | --- |
| | 2018/19 | 2019/20 | 2020/21 | 2021/22 | 2022/23 |
| Belmont | | | | 2 | |
| Box Hill | 2 | | 9 | 5 | 12 |
| Caterham | 7 | 11 | 6 | 5 | 6 |
| City of London Freemans | 1 | | | 1 | |
| Downsend | | 1 | | | |
| Dunottar | 27 | 25 | 29 | 24 | 32 |
| Hurstpierpoint College | | 1 | | | |
| Lingfield College | 5 | 3 | 1 | 2 | |
| Manor House | 1 | | | | |
| Reigate Grammar School | 12 | 13 | 11 | 9 | 15 |
| St John's Leatherhead | | 1 | | | 1 |
| St Teresa's | 1 | 4 | | 2 | 1 |
| Woldingham | | | | | 1 |
| Worth | | 2 | 2 | | 1 |
| | | | | | |
| --- | --- | --- | --- | --- | --- |
| | 2018/19 | 2019/20 | 2020/21 | 2021/22 | 2022/23 |
| Box Hill | 1 | | 6 | 2 | 6 |
| Caterham | 2 | 4 | 4 | 4 | 4 |
| City of London Freemans | | | | 1 | |
| Downsend | | 1 | | | |
| Dunottar | 5 | 3 | 8 | 5 | 8 |
| Lingfield College | 1 | 3 | | | |
| Reigate Grammar School | 10 | 6 | 11 | 11 | 10 |
| St John's Leatherhead | | | | | 1 |
| St Teresa's | 2 | 3 | | | |
| Worth | | | 1 | | |