Headmaster's Welcome
Welcome to Micklefield, a highly regarded prep school where children thrive in a nurturing and supportive environment.
Our warm and inviting f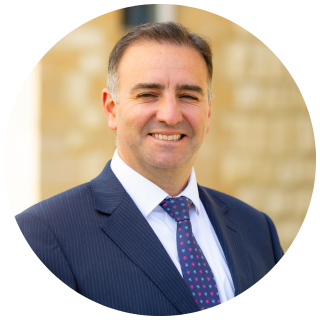 amily atmosphere is embedded into the culture at Micklefield and is enhanced through strong partnerships between staff, children and parents. We promote a strong sense of belonging and feeling valued, and our children's happiness and wellbeing are at the heart of everything we do.
We take pride in offering a first-class and tailored education for each and every child. As the only truly independent prep school in Reigate, we have a proven track record of achieving excellent academic results and guiding all our children towards the best senior school for their future development.
At the heart of our educational philosophy is the belief in 'igniting a passion for learning'. We do this by delivering a creative and innovative curriculum that not only captivates and excites our children but also supports them to become well-rounded individuals with a willingness to seize new opportunities.
Our rich and broad curriculum allows children to take part and experience a breadth of opportunities across a wide range of subjects, extracurricular activities and events.
With small class sizes and specialist teachers on site, we are able to foster and further develop each child's unique talents and abilities. When our children leave Micklefield, they are not only happy and confident but they are also equipped with the skills and mindset for lifelong learning.
I would be delighted to show you around the school to see what makes Micklefield so special.
Warm regards,
Mr Ryan Ardé
Headmaster